Center for Child Development
---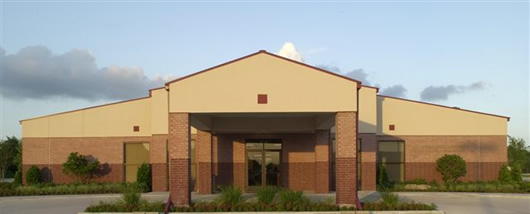 About the Center for Child Development
Helping God's Little Angels Shine!
The Doris Gardner Ratliff Center for Child Development opened in August, 2000. The center is 9,000 square feet with 9 classrooms, a large indoor play area and two outdoor playgrounds. The staff at the center has been trained in CPR, emergency evacuation, computer technology systems, child abuse prevention and more. We are licensed by the Texas Department of Protective and Regulatory Services.
We offer the following services:
Care of children during Sunday service is provided at  10:00 am. During this time, children in the center are ages 0-5 pre-kindergarten. During the week, childcare is provided from 6:00 pm- 9:00 pm for children ages 0-12 if their parents are attending activities held at Brentwood.
Drop-in Service This program is for children ages 0-12. Children from all over the city may enter this program, which is designed for parents who need hourly childcare in the late evening. The fee is based on hourly attendance and reservations are required.
Daycare is available Monday through Friday from 6:30 am - 6:00 PM for children, newborn to age 5. A preschool curriculum is offered, along with Chapel, field trips and nutritious snacks and meals. After-school care is also available for children ages 5 to 12.
Rat Camp is a 10-week summer program for children of church members and the community who are ages 3-12. The program includes arts and crafts, field trips, basketball, tennis, golf clinics and more. Fees are announced each year.
Birthday parties are held on Saturdays at the center. The fee is based on the number of children in attendance. Four types of parties are offered:

Tea Party
Super Heroes Party
Cake and Ice Cream Party
Pizza Party
---
Greetings from the Executive Director!
Dear Parent,
During the past 20 years that I have been in children's work at Brentwood, I have learned that nothing is more rewarding than planning for the development of children and then seeing those plans come to life. I get to watch children grow into fine youngsters who make wonderful contributions to our communities and our church.
After a considerable amount of work and prayer, we are happy to introduce our childcare programs to you. I want you to feel comfortable and confident that your child is being well taken care of when they are in the center. My door is always open for you.
Thank you in advance for your support and your prayers.
Sincerely,
Doris Gardner Ratliff