Reverend Dr. Joe Samuel Ratliff
Through the miracle of technology, the World Wide Web affords us a unique opportunity to make a positive difference in people's lives. If you have never experienced worship at Brentwood, click on worship services and join us for our Sunday morning or Wednesday night services.
If you want to know how to form a relationship with Jesus Christ, discover what salvation is all about. If you want to know how to get to Brentwood, click on directions. Our ministries Web page can help you discover the ideal place to find out where you as a Brentwood member can interact and work with other believers in the body of Christ.
Visit us often - online and in person. Make this site your home page. Come and see why Brentwood is called "The Church Where Christ is the Main Attraction." I look forward to welcoming you to The Wood!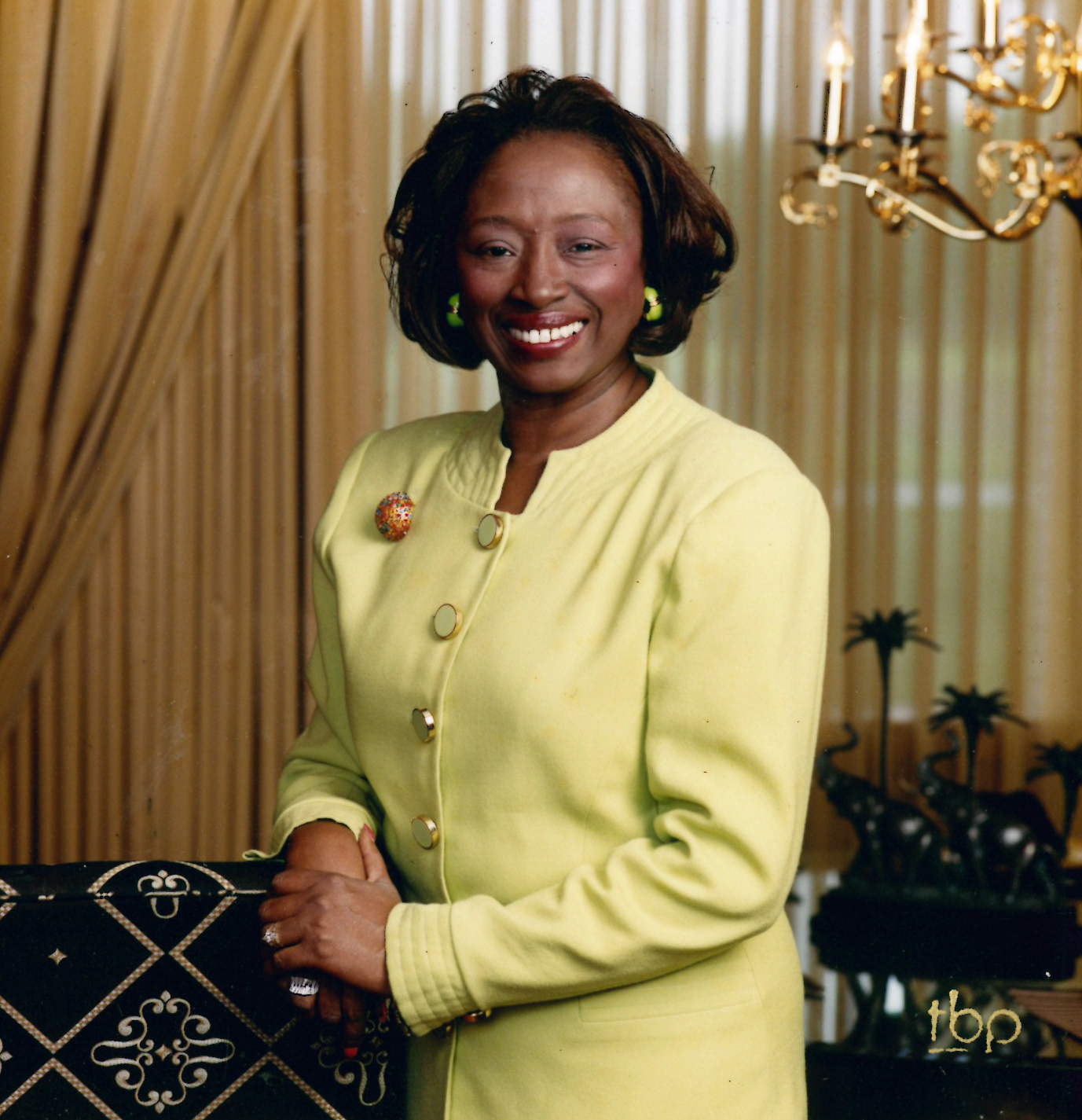 Meet our First Lady
Doris Ernestine Gardner Ratliff is a native of St. Louis, Missouri.  She is the daughter of Ernest Sr. (deceased) and Rena Gardner (deceased) and the oldest of seven children...
January
11-13
First Baptist Institutional Church
Revival
Special Guest Preacher – 7:00 p.m. Nightly
3144 3rd Avenue, South
St. Petersburg, Florida 33712
727.321.6503
Dr. Wayne G. Thompson, Host Pastor

16
Mount Canaan Missionary Baptist Church
MLK Anniversary Service
Special Guest Preacher – 6:00 p.m.
1666 Alston Street
Shreveport, Louisiana 71101
318.227.9993
Dr. Greg Oliver, Sr., Host Pastor
FEBRUARY
13
42nd Pastoral Anniversary Celebration
Campus of Brentwood Baptist Church
13033 Landmark Street
Houston, Texas  77045
713.852.1400
Dr. Joe Samuel Ratliff, Host Pastor
21 – 25
Samuel DeWitt Proctor Conference, Inc. 2022 Clergy and Lay Leadership Conference
773.548.6675 (SDPC Office)
Dr. Iva E. Carruthers, General Secretary
(VIRTUAL)
24
New Life Church of Texas
3rd Pre-Pastoral Anniversary Celebration
Special Guest Preacher – 7:00 p.m.
801 29th Street North
Texas City, Texas 77590
409.655.5949
Rev. Andrew W. Berry II, Host Pastor
MARCH
13
New Morning Star Baptist Church
107th Church Anniversary Celebration
Special Guest Preacher – 11:00 a.m.
409 Oliver Street
Bastrop, Louisiana 71220
318.281.4004
Rev. Eddie J. Douzart, III., Host Pastor
20
Victory for the World Church
35th Pastoral Anniversary Celebration
Special Guest Preacher – 11:00 a.m.
1170 North Hairston Road
Stone Mountain, Georgia 30083
678.476.6000
Dr. Kenneth L. Samuel, Host Pastor
27
Blessed Hope Baptist Church
72nd Church Anniversary Celebration
Special Guest Preacher – 11:00 a.m.
3741 Colvin Street @ Wallisville Road
Houston, Texas  77013
713.673.6309
Rev. Jacques D. Denkins, Host Pastor
April 
21-23
 The Legacy Museum Tour
Montgomery, Alabama
Dr. Joe Samuel Ratliff, Host Pastor
24 
The Ark Church
35th Pastoral Anniversary Celebration
Special Guest Preacher – 10:00 a.m.
1263 E. North Avenue
Baltimore, Maryland 21202
410.539.1591
Bishop James L. Carter, Host Pastor
25-26
National Minority Quality Forum Summit
The Watergate Hotel
2650 Virginia Avenue Northwest
Washington, DC 20037
26-28 
Issachar 3 Conference
The Church Without Walls
5725 Queenston Blvd
Houston, Texas 77084
281.649.6957
Dr. Ralph D. West, Host Pastor
May 
4
Fountain of Praise
31st Pre-Pastoral Anniversary Celebration
Special Guest Preacher - 7:00 p.m.
13950 Hillcroft Ave
Houston, Texas 77085
713.433.1824
Rev. Remus E Wright & Rev. Mia Wright, Host Pastors
11
Wheeler Avenue Baptist Church
Pre-Anniversary Revival
Special Guest Preacher - 7:00 p.m.
3826 Wheeler Avenue
Houston, Texas 77004
713.748.5240
Dr. Marcus D. Cosby, Host Pastor
14
Morehouse College Baccalaureate Service & 50th Year Reunion
830 Westview Drive, SW
Atlanta, Georgia  30314
404.681.2800
Dr. David A. Thomas, President
29
Antioch Missionary Baptist Church
26th Pastoral Anniversary Celebration
Special Guest Preacher - 7:45 a.m.
3920 West Cardinal Drive
Beaumont, Texas 77705
409.842.3146
Dr. John R. Adolph, Host Pastor
June
21 – July 3
Morocco and Ghana Tour
Dr. Joe Samuel Ratliff, Tour Host